Aiming to provide leading visa and immigration consultancy service, Xinlung Visa regulated by OISC (Office of the Immigration Services Commissioner), registration number: F201501011, solve important, complex and urgent immigration issues for international students, other individuals and business. We provide immigration advice to clients across the UK as well as overseas and will provide you with a service that is flexible, responsive and designed around your specific needs.
Our specialists are OISC regulated immigration advisors who are understanding, approachable and will be pleased to spend some time initially, on a no obligation basis, discussing your immigration requirements with you. If you would like to speak to a member of the team, please call us on 0044 (0)161 503 4885 or you can make a quick enquiry via email immigration@xinlung.com.
If you would like to then formally engage us to assist you with immigration advice, we will set out the various options and our fees. We endeavor wherever possible to work on a fixed-fee basis, ensuring you remain in control of costs.
We continuously track and anticipate immigration law and policy changes so we can brief you about issues that may affect you at the earliest possible stage and we will use our knowledge, experience and expertise to resolve your legal problems, leaving you to focus on the things that you do best.
We have also spent time building a strong referral network of other professionals who work and think like us. If you don't have a professional advisor in a particular area but need one, we can introduce you to someone who we are confident will add value.
We will do everything we can to provide you with an excellent immigration service. If we do not meet your expectations for any reason, we will endeavour to resolve your complaint.
We work with international students, education providers and businesses based across the UK and overseas, providing legal advice on UK immigration law issues.
Our objective is to deliver immigration solutions that will help you to achieve your wider personal and commercial goals with confidence. We will also provide high-level strategic advice right from the start when you are thinking to relocate for study, work or family reasons.
In addition to our advisory services, we can prepare and file detailed leave to enter or remain applications for you and your family.
Types of cases
all types of application for entry clearance (also known as visas), leave to enter the UK and leave to remain in the UK (leave means immigration permission);
Study
-Tier 4 General Student Applications
-Tier 4 Dependent Applications
-Tier 4 Child Student Applications
- Parent of Tier 4 Child student application
-Short-Term Study Visa Applications
Visit
-Tourist
- Academic Visitor
-Business Visitor
-Schengen Visa Application
Partners and Family
-Spouses, Civil Partners and Unmarried Partners
-Fiance(e)s and Proposed Civil Partners
-Marriage and Civil Partnership visitors
Entrepreneurs and Investors
-Tier1 (Investor)
-Start-up
-Innovator
Work
-Tier 2 General
-Tier 2(Intra-Company Transfer)
-Tier 5
-Representative of an Overseas Business
-Global Talent Visa, Tier 2 Sponsorship Licence Application
EEA Nationals and Family
-The EU Settlement Scheme: EU Settled and Pre-Settled Status
Other Immigration categories
-Ancestry
-Long Residence
- Application to naturalise or register as a British citizen or for an assessment of eligibility
- Ireland Tourist Visa
- Australia Tourist Visa
- Chinese Tourist Visa
all types of application for indefinite leave to remain in the UK (also known as settlement and permanent residence);
If you need advice on a matter that is not covered above (for example, an asylum case or Judicial Review application), we can refer you to other professionals through our strong referral network.
Once you have contacted us we will carry out an initial complimentary assessment to determine if your matter falls into our standard or non-standard service range, depending on the type of case and/or on your own preferences. Once we have done that, if it is possible for us to provide you with a fixed fee quote or a narrower fee estimate.
Other options
If you have prepared your case and just need one of our experts to review it before you file it or you are unsure if a specific aspect of it meets the requirements, we charge a fixed fee to review it and provide you with our advice on whether or not it is likely to be successful according to the Immigration Rules. Please contact us for a specific quote.
When we are working on your case, our service will typically involve:
• taking detailed instructions from you;
• considering your circumstances in detail and advising you on the most appropriate way forward;
• giving you advice about the specific legal requirements that will need to be met and whether your case is likely to meet the criteria;
• initial and subsequent requests for information and evidence from you and analysing this;
• advising you on any aspects of the case that may need to be strengthened;
• preparing the case and arranging for the relevant documents and forms to be filed;
• notifying you of the outcome of the case and any further steps you need to take;
• if relevant, assisting you in preparation of the interview.
The disbursements related to the matter are payable to third parties by yourself, such as visa fees, the Immigration Health Surcharge (IHS), document translation etc.
How long will the case take?
During the case-preparation stage, we will always reply to you within 48 hours during the working week and we will proactively keep you up to date on the progress of your case.
Once the case is filed with the Home Office, the processing time falls under their rules. The Home Office is now able to process many immigration applications very quickly – sometimes on the same day if you pay for one of their enhanced services. If you choose to use their standard service, it can take much longer.
In order to allow our clients to enjoy one-stop convenient services, we are committed to establishing long-term partnership with other professional organisations. If you need the professional services in specific fields which is linked to your visa applications, we can provide services such as business plan writing, endorsing body sponsorship application. Alternatively, we can introduce you to professional partners in related fields, such as organisations specialising business start-up, tax planning and accounting etc.
Our aim is to provide our clients with excellent visa/immigration consulting and application services. If you are not satisfied with us, we will listen to you and resolve your complaint.
Xinlung Visa (Regulated by OISC, F201501011)
Xinlung Group Ltd
2nd Floor, St. James Buildings 89 Oxford Street Manchester M1 6FQ
0161 503 4885 / 0161 503 4886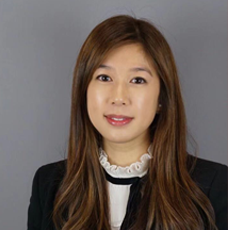 Yan-Yee Liu
Yan-Yee graduated from The University of Manchester in 2016 and joined Xinlung Visa in the same year. Since becoming the Visa department manager in 2017, she has an extensive knowledge of student, work and family visa routes and has helped train several employees to become OISC regulated within the company. Yan-Yee utilises her Mandarin, Cantonese skills to provide certified translations into English for Chinese clients. 
More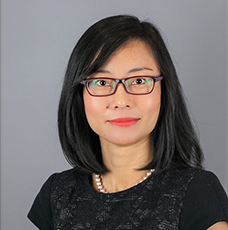 Ann Hua Hua Roach
Before joining Xinlung Visa, Ann worked for over 10 years at various law firms, such as Cobbetts, DWP and Irwin Michell which are all leaders on the legal market in the United Kingdom. She has a broad legal background in dealing with financial institutions, legal organisations, law courts and UKVI. Since joining Xinlung Visa in 2018, Ann has become an OISC regulated immigration advisor and built up all-around knowledge and experience on UK's immigration matters. She specialises in points-based system immigration, family routes as well as Innovator and entrepreneurial routes. Her interests lie within advising businesses on sponsorship applications and compliance. Ann has also helped to expand the visa business profile. She is fluent in English and Mandarin. Outside of her work, Ann enjoys travelling, reading, jogging and photography.  
More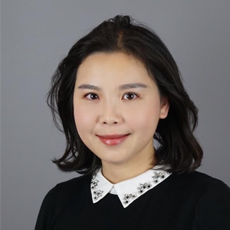 Han Wei
Han joined Xinlung Visa in 2015 and achieved the OISC qualification in 2016. Since then she has built up a wide range of experience and detailed knowledge in areas such as student and family visas, Sponsorship licence applications and has helped to develop the business to include Irish visa applications.
Before joining Xinlung, Han studied a Masters degree at The University of Nottingham and graduated with Distinction. She possesses strong research skills and has a keen interest in keeping up-to-date with the ever changing immigration regulations. She is fluent in English and Mandarin, which helps her to be extremely proficient at explaining complex immigration rules clearly to international clients.
More
Xinlung Visa will reply within 2 working days.
Confirm