Our Service Procedure – Totally Free Package
Consultation
Discuss your options with one of our education consultants. We help you select the best courses at the best universities based on your academic background.
Preparation
We help you gather all the documents you need to apply. We will check if everything is accurate and ready for your application.
Application
We fill up your application form and do everything for you within a day so you can just sit back and relax while waiting for your offer. We also make sure if you need to do the pre-sessional English before your degree course and apply for that as well.
Visa & Accommodation
Our certified visa advisors will apply for your visa for free of charge with over 90% success rate. Our accommodation department will also help you find a home in the UK to ensure your settlement before your course starts.
Career Advice
While in the UK, you are invited to many networking & career fairs we organise year on year for international students. We also help you polish your job hunting during your study and after your graduation.
Testimonials
Otavio August

University of the West of England Bristol

"This moment I call every dream can come true. I have no words to describe how happy I was when I received my offer to UWE. Thank you, UKEC and my counsellor. If it wasn't for you, I wouldn't be here studying at UWE, Bristol. Thank you for helping with my English and all my complicated documents. I am forever thankful."

Watch video here

Jaskirreth Kaur

Malaysia

BBP Law School Manchester

"UKEC helped me so much with the application on how to do it, what do you need to do by when with the deadline. Even with my personal statement, I kinda did it at the very last minute but my counsellor helped me proofread and do everything step by step. It was very efficient, very professional and very friendly as well."

Watch video here

"I wanted to study Journalism and I wanted to make a precise choice that goes with my course. So, when I contacted UKEC, they gave me the right direction and helped me make the right choice. They helped me choose Cardiff which is much better for me than London. After that, they helped me with my personal statement which is very important to your application. My counsellor showed me what I should include in my personal statement. They also helped me collect documents and make notes to prepare myself before I came to the UK for my study."

Watch video here
De Montfort University Open Day | MBA Placement | DMU Global | United Kingdom Education Centre

Jaskirreth - BPTC Student at BPP Law School - Her UKEC Experience - Studying in the UK

The Best Masters Courses for January Intake - UKEC - Studying in the UK

What's unique about Coventry University? - UKEC

THE BEST FOUNDATION COURSES FOR JANUARY INTAKE - UKEC - studying in the UK
United Kingdom Education Centre-UKEC
10/06/2019, 08:16
Join us in the best networking event ever for Middle Eastern students in and around Manchester with free food and drinks and the chance to speak to numerous alumni from your own country who are studying at:
Bangor University
Coventry University
...
Leeds ISC University of Leeds
De Montfort University
University of Central Lancashire
Register for FREE and enjoy:
A free Middle-Eastern Eid lunch
A variety of free desserts
Talks with students from all of the above universities about the application process, academic support, activities, societies, and games
Henna drawing
£200 prize draws
What's on at EID & GREET:
11:30 – 12: 00 - Checking in/ Prize draw sign-up
12: 00 – 12:15 - Opening speech about all of the activities at the event
12: 15 – 12: 45 - University Reps Introduction Speech
13:00 – 14:00 - Free Eid lunch for all
13:00 – 15:00 - University talks and desserts / Henna drawing / social media competition with amazing prizes
15:00 – 15:15 - Application with UKEC
15:15 – 15:30 - Prize draw announcement
15:30 – 16:00 - Ending of event
Grab a free ticket now!
Remember to bring your ticket with you to the event to be able to check in!
Share this event with your friends so they can join you!
https://www.eventbrite.co.uk/e/eid-greet-tickets-62994058926
See more
United Kingdom Education Centre-UKEC
15/06/2019, 08:06
United Kingdom Education Centre-UKEC
15/06/2019, 07:01
Our big Eid & Greet weekend is only two weeks away! At #UKEC we hope you're just as excited as we are! Filled with fun activities to do opportunities to talk to new people and lots of tasty food we hope to see you there!
#UKEC #InternationalStudents #EIDGREET
2019-05-08
After Your Law Degree: Next Steps
As you get closer to finishing their law degrees, it is essential that you consider which career path you wish to follow.
2019-03-07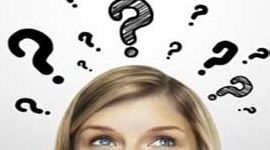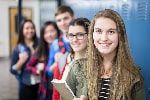 An offer from most UK universities usually takes 5 days to 3 weeks depending on the workload of the university admission teams. Our fastest time to receive an offer is 3 days. Our team always follow up with the university to make sure they issue you the offer as fast as they can. Click
here
to find out more about how to get an offer.
Yes, you can. We have our partners and branches in multiple countries including Malaysia, Vietnam, Ireland. If you are from any of those countries, you can visit our office there to apply if that is what you prefer. However, if you are not from any of those countries, you can still apply with us online, one of our experienced advisors will be assigned to assist you personally. You will be able to communicate with the advisor directly via Skype, WhatsApp, Facebook or Email. We will make sure everything goes perfectly for you and your application. Click
here
to find out more about all our branches.
UKEC visa department consists of all qualified Level 1 OISC visa advisors who have taken on over 40,000 cases of student visas and visitor visas. In fact, we are one of the very few companies all around the globe to have the knowledge and authority to give advice on UK study visa application. This is not commonly known by international students. A lot of overseas study abroad agencies give advice on visa application without any trained knowledge about how the visa procedure works which can cause visa rejection to students. To read more about our visa service, click
here
300K+
Total clients to date
1.3M+
Offers acquired in total
129
Partnered UK educational institutions
90%+
Application success rate
1Hr
Fastest application submission
3Days
Shortest time to receive offer